Five Fabulous Fall Foliage Hikes – North Alabama (By: Tami Brooks)
Five Fabulous Fall Foliage Hikes – North Alabama (By: Tami Brooks)
Temps are dropping and there's a briskness in the air. Now is the perfect time to get outside and enjoy all that Mother Nature has to offer. Offering plenty of options for fall foliage hikes, North Alabama has something for everyone. Here are five suggestions to get you started.
Cheaha State Park
At 2,407 feet above sea level, Cheaha State Park, located atop Cheaha Mountain is the highest point in Alabama and offers breathtaking views.
Several trails and paths provide options for hikers including the 1.6 mile out and back Lake Trail which connects Cheaha Lake to Rock Garden. This short but steep and rugged trail is loads of fun, opening up to ever-expanding views as you make your way to the top.
Three paths lead out to the Bald Rock Overlook; one is a boardwalk making it accessible for all. A fun option for kids is the half-mile Leave No Trace Bigfoot Challenge Trail. Leave No Trace teaching signs, along with Bigfoot Cutouts, are scattered all along the trail.

  Boardwalk Trail to Bald Rock
Talladega National Forest
The Talladega National Forest is adjacent to Cheaha State Park and has miles of trails. Hike to several gorgeous waterfalls including High Falls and Devil's Den. The lesser-known Nubbin Creek Trail climbs along Little Caney Head Mountain and has lovely views. This 6 mile out and back trek will take you past several cascades that should be flowing after the wet summer we've had.
 Beautiful sky!



De Soto State Park
Nestled atop beautiful Lookout Mountain, DeSoto State Park features over 25 miles of hiking trails, including an ADA accessible boardwalk trail. Beautiful plant life, a CCC quarry, and several waterfalls make this a spectacular destination. Stop by the country store on your way in and pick up a trail map.
Boardwalk Trail at DeSoto State Park
Little River Canyon National Preserve
Just a short drive from DeSoto State Park is Little River Canyon National Preserve. The preserve offers several walking paths and trails. Eberhart Trail, a short but extremely steep trail to the canyon floor is definitely worth the effort. The trailhead is located off of the spectacular eleven-mile scenic drive within the preserve, which takes you past scenic overlooks, seasonal waterfalls, and the ever-popular Mushroom Rock.
Eberhart Trail
Oak Mountain State Park
Take a walk on the wild side at Oak Mountain State Park's Treetop Nature Trail, an elevated boardwalk featuring several habitats that house birds of prey. Up for something more strenuous? Make the climb to Peavine Falls via the White or Green Trail. With endless options, you can make a loop using the connector trails throughout the system or opt for an out and back trek. Oak Mountain State Park is located in Pelham.
 Maggie's Glen at Oak Mountain
Looking for a fall foliage road trip? Short hikes, fall foliage, and waterfalls highlight this 60ish mile trip that can easily be done in one day. Read the itinerary by clicking here.
For more information visit alapark.com or Visit North Alabama, and plan your fall foliage hikes today!
Accept the Fall 50 Challenge!
Click HERE for more info!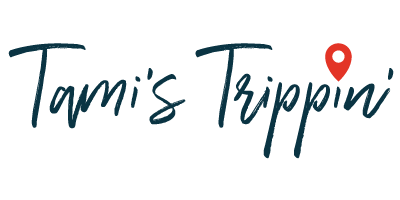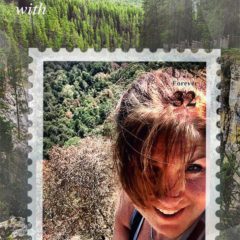 Hey! I'm Tami and I love to explore new places. Doesn't matter if they're on another continent, in another state, or in the next county. This is where I share my adventures in the hopes of inspiring you to explore new places whether your travels require a passport or you're just being a tourist in your own town. Life's a trip! Let's take it together.